Welcome to Grace for Pakistan Charitable Trust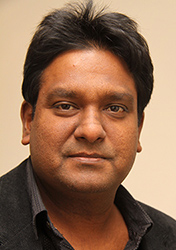 Dear Friends
Grace and peace to you in the name of our Lord and Savior, Jesus Christ. I am grateful for the Lord's providence in allowing me to share few words to you through this website.
Grace for Pakistan is a vibrant Evangelical Reformed Presbyterian Mission to the people/Churches of Pakistan. Its a New Zealand based Christian trust which exists to equip, empower, and encourage the Church in Pakistan, and to teach men, women, and children, the saving news of the gospel, until all Pakistan is reached for Christ.
Grace For Pakistan has been providing God's Word in Pakistan. Today we are serving in all four provinces of Pakistan. Every year we distributes thousands of Bibles with Bible guide to needy Pastors and Evangelists who are serving the very poor Christian community of Pakistan. We offer free bible correspondence course, as distance education becomes more and more popular among young people today, it lets them save time and get good knowledge of the word of God.
Thanks for visiting our website. Today the best things we have to offer you are not our services or programs or projects. The best thing we offer you is the gospel of Jesus Christ: His life for you, His life in you, His life with you, His life through you. We don't know Him perfectly at first, but we do know He is perfect, and we want to grow more like Him.
As Paul put it in Colossians 1:28 "Him we proclaim, warning everyone and teaching everyone with all wisdom, that we may present everyone mature in Christ."

Pray for us to be faithful to our Lord Jesus Christ, to glorify the Father, and to be surrendered to the power of the Holy Spirit. Amen
Amjad Khan
Executive director
Grace for Pakistan Trust, New Zealand